Neoplasticism is one of the concepts of geometric abstractionism. Its founder is the Dutch artist Pieter Mondriaan. In this artistic direction, geometric shapes, lines and basic colors of the spectrum became the main elements. This makes neoplasticism associated to the works of Kazimir Malevich and his Suprematism, as well as to Wassily Kandinsky.
In this challenge, you have to reproduce a work that is written in the style of Piet Mondrian's work. The final result will be the following layout: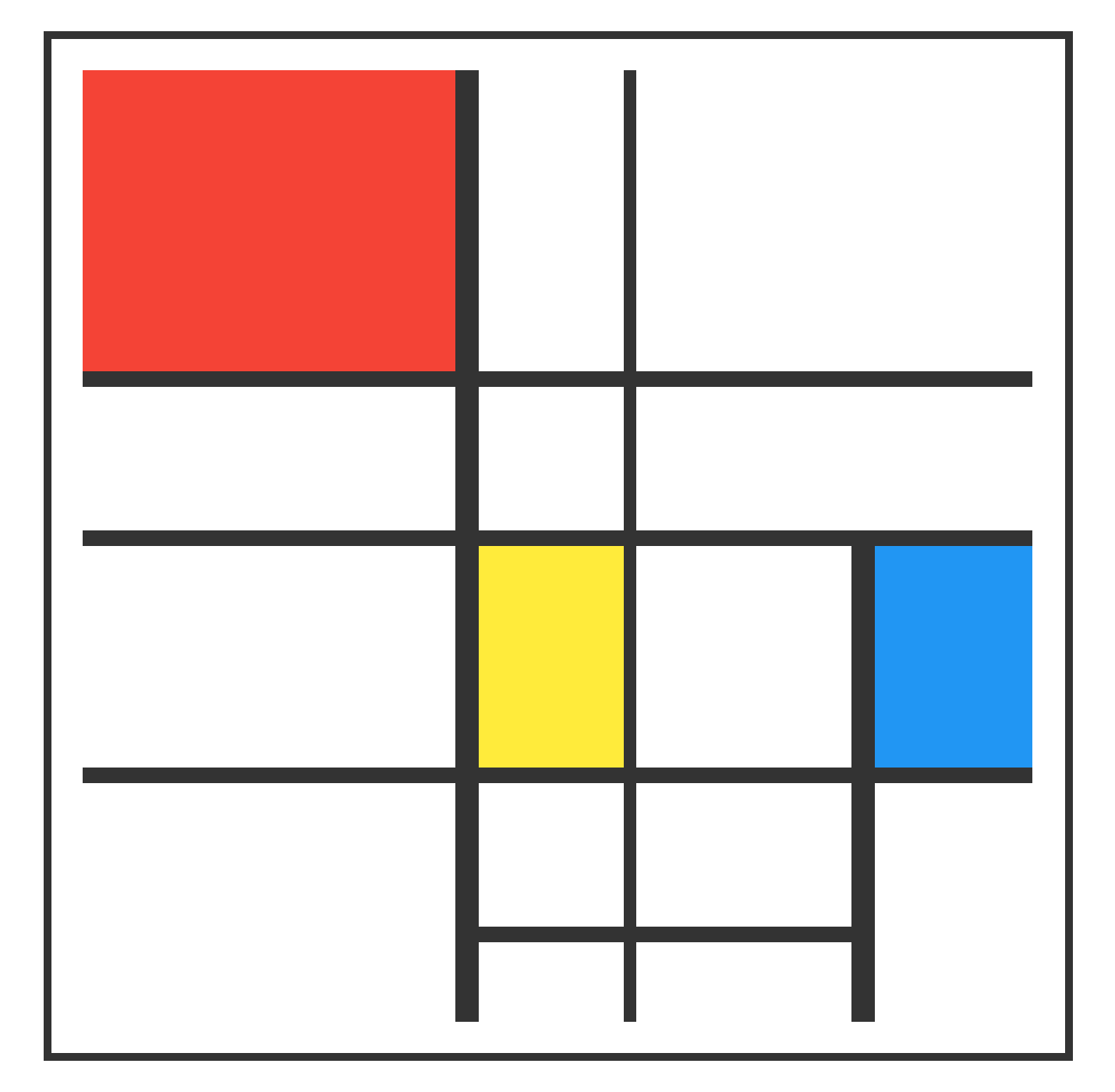 All the necessary input data for building the layout is given in the app.css file. Your task is to fit the entire layout into the given frames. This ensures that the original layout is repeated. You must choose the number of rows and columns yourself.
For full access to the challenge you need a professional subscription.
A professional subscription will give you full access to all Hexlet courses, projects and lifetime access to the theory of lessons learned. You can cancel your subscription at any time.
Get access
---